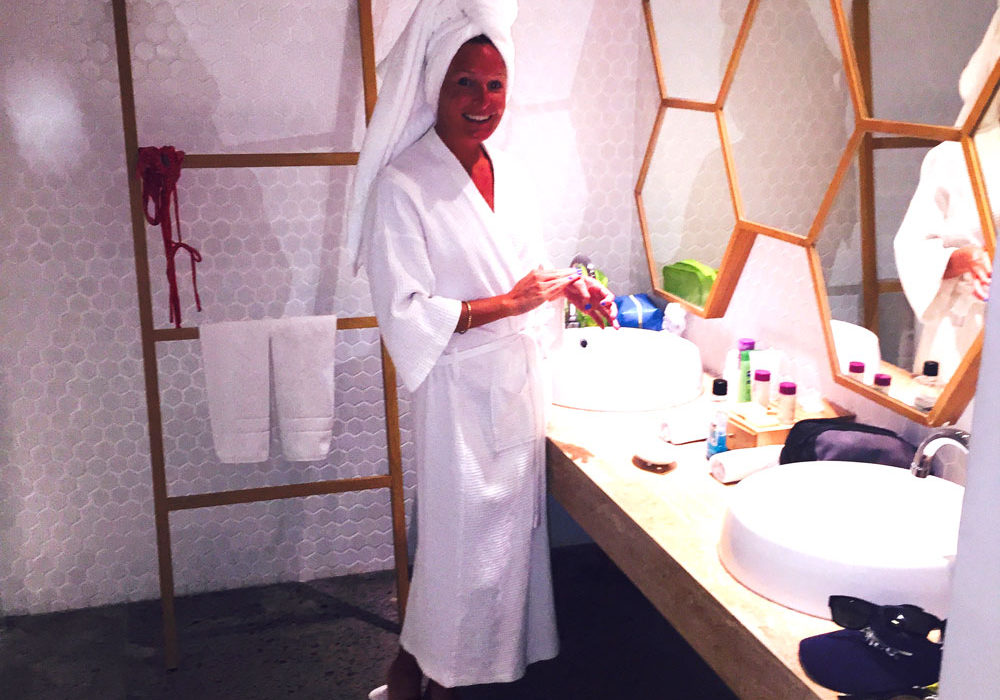 This will largely be up to you, giving you the ability to choose the type (hotel, resort, villa), budget and location, based on your preferences.  But we'll tell you where we are staying and show you a few options you may like to explore.
Seminyak – U Paasha  (www.upaashaseminyak.com). This is where we will be staying in Seminyak from Wednesday 12 Sept – Tues 18 Sept.  It's fairly central, has a lovely atmosphere, a great rooftop pool, includes a yummy breakfast at any time of the day you choose and we absolutely loved it here a couple of years ago.  You are more than welcome to stay here too.  There are 88 suites, so plenty of room and I have secured a good rate for all of us.  USD 130 net per room per night, including all taxes.  If you'd like to take advantage, just send an email to reserve@upaashaseminyak.com with the "Michelle Bond's Wedding" in the subject line.  Let me know if you have any problems and I will follow up.
Seminyak – we recommend staying within walking distance of U Paasha if possible, to make it easy to find each other, catch up, organise dinners and generally just hang out.
Nusa Dua – we (and our bridal party) are staying at our Villa (also the wedding venue) for 4 nights.  It's a little bit separate from the main street of Nusa Dua, but will only take about 10 mins to get there by taxi.    If you Google "Bali Paragliding Tandem" you will see the area our villa is in.  It's right on the cliff edge!  So bearing that in mind, you will be able to find accommodation to suit all budget and preference choices.  Try these links to see some options:
Let us know if you'd like any more advice, or want us to take a look at it or help you find something.  Whilst we don't know everything about the area, we are more than happy to help you find out!