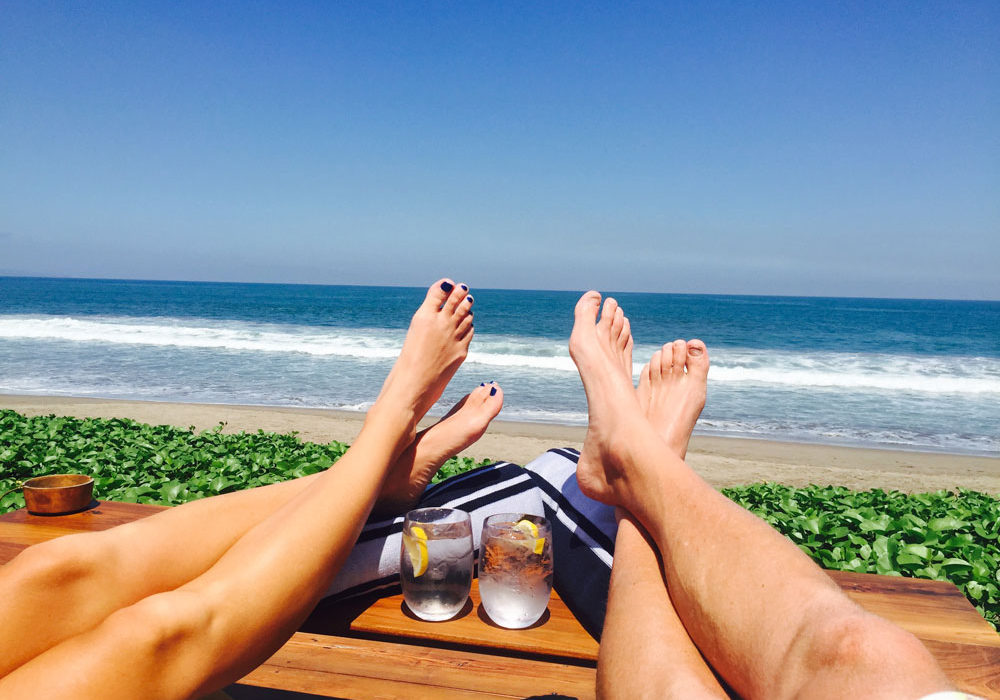 Airport: Bali has just one airport, called Bali Ngurah Rai International Airport (also known as Denpasar International Airport).  It is located in southern Bali, 13 km south of Denpasar.
Transport: it is very easy to move around Bali in a taxi.  They are plentiful!  It is recommended to negotiate the price with the driver before getting in.  They can be wildly optimistic in their initial quote, so don't be afraid to tell them you've been there before and don't want tourist prices.  For example, our initial quote of 400 was quickly reduced to 150 with a bit of firm talking!  We will get an idea of airport to Seminyak prices when we get there and pass this on to you so you know what to aim for.
Currency: In Bali you deal with IDR (Indonesian rupiah).  At the moment, $1 AUD will get you 10, 533.00 IDR. We basically used the rule, $1 = 10k.  It's good to have a bit of cash on you when you arrive, so you can pay the taxi, buy a drink, etc and from there you are able to withdraw from ATMs as needed.  I think $200-$250 is the max you can take out at a time, but that will get you a long way.  Just be aware of your bank's fees for international ATM use.
Visa: great news on this front…you don't need one!  If you have an Australian passport, we can now enter Bali without a Visa or without any payment at immigration time.  This has changed recently and has sped up the processing time on arrival.  If you don't have an Aussie passport, check to see what you need.
Weather: it's warm.  Not hot, but warm and humid.  Rarely do you need a jumper or jacket or long pants…..yay!  And we should not have any rain to bother us at this time of year, so all I can say is "Welcome to Paradise!"